The versatility of the design and manufacturing service provided by Pegrex is underlined by the sheer range of sectors from which we draw clients...
From the large scale, high tolerance demands of clients working in aerospace and defence, to the more bespoke, finely detailed work which we do for clients working in jewellery and giftware, we pride ourselves on being able to come up with answers for whatever questions our clients come to us with.
Our work in the lighting sector is an excellent example of this. As well as offering mechanised engineering solutions such as CNC milling and press braking, we also employ a team of expert silversmiths with the skill and experience needed to deliver the kind of finely detailed metalwork often required for high-end interior lighting fixtures. What the clients who work with us realise is that our skillset and end to end full-service offer is such that we can deliver work in the lighting sector which meets the engineering and safety standards called for, at the same time as conforming to the vision of a designer.
Clients can come to us with an idea for a new product, a finished design for that product or just a list of questions about the way they are currently manufacturing products, and we're equally well placed to deal with each scenario. Our project management skills are such that we can work in partnership with a client in order to transform the way they do things, if need be, and deliver the results they are looking for.
Have A Question? Get in touch:
An example of this is our work on the Balmoral light case. The client, Hector Finch Lighting, came to us looking to improve methods they were using to manufacture some of their products. Their main aim was to be able to improve the quality and reduce the lead times on some of their large volume items, in such a way that the hand finished quality associated with their products wasn't compromised.
Our solution was to combine CNC turret punching and press braking with photo etching in order to simplify the manufacturing process, improving lead times whilst maintaining quality.
This is an example of the way in which we combine our technical and engineering skills and technology with a keen understanding of hand finishing and fine crafting, in order to create the optimum results in each case.
Our credentials include the fact that we are a NATO certified components supplier and a BS EN ISO9001:2000 accredited company, having been BSI registered since 1992, and our unique combination of skills, experience and technology means we are ideally placed to deliver the kind of niche, highly specialised requirements that other providers often struggle with.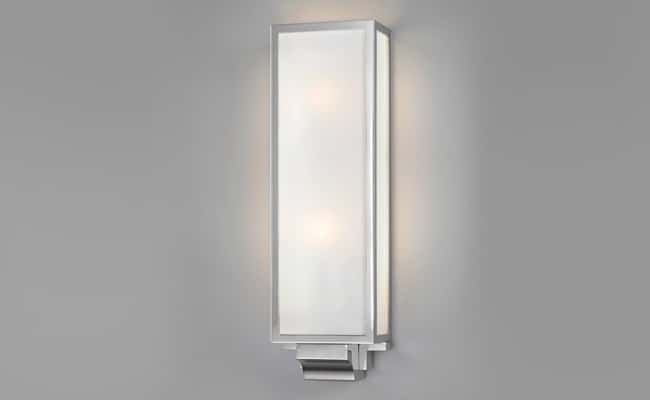 We're located in the Midlands, close to the centres of the UK and the excellent local transport links enable us to offer a genuinely national service. Our size and experience means we can meet and deliver to extremely tight deadlines and respond quickly to client demand, up to and including offering limited production runs, just in time delivery and full batch traceability.
To enquire about our work in the lighting sector, or any of the other services we offer, simply call us on +44(0) 121 511 1475, send a fax to +44 121 511 1474 or email your enquiry to info@pegrex.co.uk.