Here at Pegrex we provide every client with the widest possible range of options.
Our Hand Polishing Solution
Whether they come to us with a completed design or just an idea sketched on the back of an envelope.
We'll combine old fashioned engineering expertise with the latest in manufacturing technology in order to deliver the project they are looking for.
In many cases, this will mean taking advantage of technology such as our CNC milling facilities and state of the art Computer Aided Design (CAD) software, but we're also equally happy to offer highly skilled hand polishing services.
We employ a team of five silversmiths with many years of experience between them, ready to turn their keen artisan eye and skilled hands to work on the projects our clients bring to us. In some cases, hand polishing will be needed because a finished item is too complex in terms of shape and geometry for a mechanised polisher to be able to work all the surfaces needed.
Many times, however, a client will ask for hand polishing after seeing the results it has delivered for our past clients, and realising that there are some results which can only be delivered by hand. This is particularly true of those clients whom we work with who are based in sectors such as interior lighting, jewellery and giftware.
Have A Question? Get in touch:
One of the main advantages of hand polishing over the mechanised equivalent is the sheer range of results it can deliver, and the fact that a skilled hand polisher will be able to hit the exact spot between different types of finish with far more subtlety than machine polishing. The type of finish itself can be any of the following:
Brushed / Satin
Non-directional dull
Reflective
Commercial bright
Super bright
Mirror polish
Our clients come back to us time after time because they appreciate the fact that a bespoke service such as hand polishing can be included as part of a much wider package.
Our range of skills means that clients can pick and choose from the services on offer, making use of our project management experience to work on an initial design before utilising facilities like laser cutting to create the component or item they need.
Our unique combination of services means that we can deliver the niche, highly specialised requirements that other providers often struggle with.
As well as being a NATO certified components supplier we are a BS EN ISO9001:2000 accredited company and have been BSI registered since 1992.
In terms of hand polishing, our expert team has been assembled in recognition of the fact that there is simply no automated substitute for the keen eye and experienced hand of an expert who has been working in the field for years if not decades. When a particular aesthetic effect is called for our expert hand polishers will make sure that it is applied, and that the finished item has the kind of visual and tactile appeal that the client is looking for.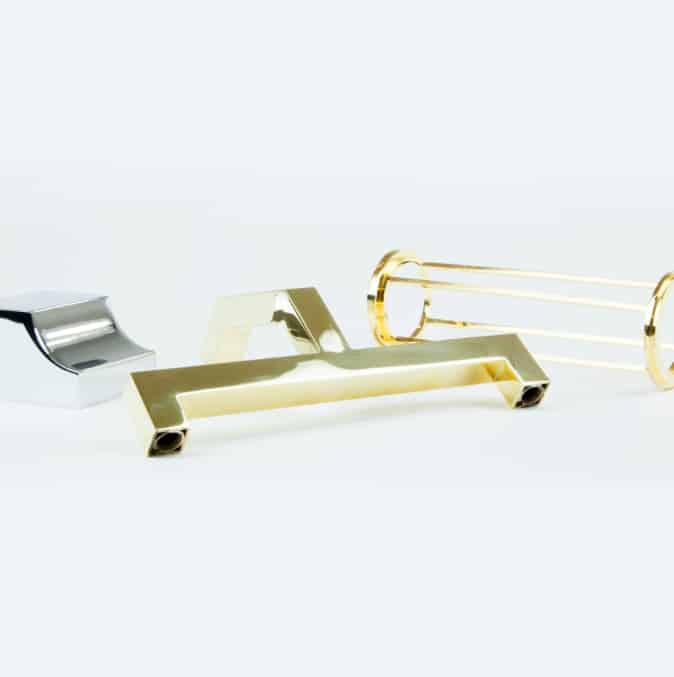 Our in-house project management teams can deliver aesthetic, designer solutions at the same time as offering the engineering expertise required to be a NATO certified components supplier.
Pegrex is a BS EN ISO9001:2000 accredited company and has been BSI registered since 1992. All of the components we supply are manufactured to these stringent quality standards. We're located in the Midlands, close to the centres of the UK and the excellent local transport links enable us to offer a genuinely national service.
Our size and experience means we can meet and deliver to extremely tight deadlines and respond quickly to client demand, up to and including offering limited production runs, just in time delivery and full batch traceability.
To enquire about our project management services, or anything else we offer, simply call us on +44(0) 121 511 1475, send a fax to +44 121 511 1474 or email your enquiry to info@pegrex.co.uk.