Pegrex offer a range of specialist engineering services to help designers and project managers with modelling, pre-production problem-solving and pilot manufacturing.
Our Project Management Solution
Our in-house tool design and tool making facilities allow us to offer a rapid turnaround on tool production and maintenance.
This allows us to offer you flexible solutions to a wide range of scenarios which can include low-cost production of temporary tooling for manufacture of prototypes. We pride our self on our responsiveness and our partnership approach to meeting our clients' needs.
Here at Pegrex, we work with clients from highly specialised sectors such as defence and aerospace, and we do so across every stage of a project. In many cases this involves a client coming to us with a specific design and relying on us to use our blend of engineering expertise and state of the art technology to deliver that design.
In some case, however, a client might have only a simple initial sketch to work from, and our expert designers will take that sketch and turn it into a fully detailed 3D Computer Aided Design (CAD). Alternatively, a client might arrive with an existing component but without a plan for designing and manufacturing that component. In these cases we can reverse-engineer – analysing the component in question and using that analysis to draw up a design which can form the basis of on-going manufacture.
Have A Question? Get in touch:
The fact that we can work equally well in each of the scenarios outlined above means that we are able to offer complete project management services to our clients.
No matter what stage they have reached with a project, they can come to us and know that they're working with a partner who blends expertise with experience and is equally at home working on engineering projects for clients in the defence and aerospace sector as we are delivering bespoke hand-finished items for those dealing in jewellery and giftware.
We can consult on a project before the design process starts, drawing on more than 70 years of delivery to provide a detailed analysis of exactly what the client is looking for and how it can best be delivered because we offer state of the art facilities like CNC press braking and CNC milling, as well as the hand finishing expertise of time-served craftspeople, we can create a plan for each project which is individually tailored and utterly bespoke.
Whether a client needs a temporary tool designed and manufactured at speed in order to facilitate the production of a prototype, a relatively simple component or a more complex sub-assembly, we can deliver from beginning to end. With specialised skills such as hand-polishing and vibro deburring to call on, we can work on the kind of niche, highly individual projects that other manufacturers might pass on, delivering exactly what a client needs, exactly when they need it.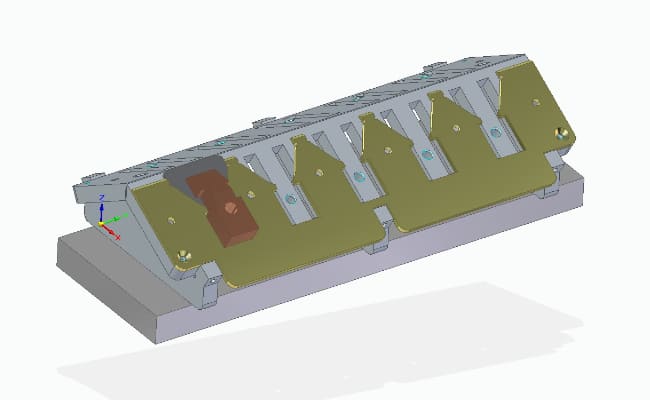 Our in-house project management teams can deliver aesthetic, designer solutions at the same time as offering the engineering expertise required to be a NATO certified components supplier.
Pegrex is a BS EN ISO9001:2000 accredited company and has been BSI registered since 1992. All of the components we supply are manufactured to these stringent quality standards. We're located in the Midlands, close to the centres of the UK and the excellent local transport links enable us to offer a genuinely national service.
Our size and experience means we can meet and deliver to extremely tight deadlines and respond quickly to client demand, up to and including offering limited production runs, just in time delivery and full batch traceability.
To enquire about our project management services, or anything else we offer, simply call us on +44(0) 121 511 1475, send a fax to +44 121 511 1474 or email your enquiry to info@pegrex.co.uk.