The clients who work with Pegrex time and time again are happy to do so because they know they can rely on the excellence of the results we deliver.
Our Vibro Deburring Solution
This includes clients working in high tech industries such as defence and aerospace, where components manufactured to extremely high tolerances are often a legal requirement and a matter of life and death.
It also includes clients in sectors such as jewellery and giftware, who appreciate our ability to deliver bespoke, detailed, aesthetically pleasing results through the work of highly trained artisan craftspeople. At all times we combine old fashioned engineering skills with a commitment to using the latest technology, delivering services like CNC milling and CNC press braking.
The range of services we provide means that we can offer full-service project management, using our experience and expertise to consult on a project from whatever stage it has reached when the client comes to us.
In some cases, this will mean working a rough sketch up into a detailed plan, while other clients will come to us with that detailed plan already created, or with an existing component which they wish to have reverse-engineered. In all cases, we'll put together a bespoke plan enabling us to deliver exactly what the client needs.
Our vibro deburring facilities often play a key role in this delivery.
Although we also offer hand deburring – as well as hand polishing and hand linishing – there are occasions when the scale and type of debrruing required is such that the machine driven option of vibro deburring is the best answer.
Have A Question? Get in touch:
Deburring is the process via which any sharp edges and burrs left on the surface of an item following a process such as drilling, milling and engraving can be removed. Burrs like this can impact hugely on the performance of an item which is part of a mechanical component, as well as spoiling its appearance and making it dangerous to handle.
One of the key advantages of making use of vibro deburring is that it can offer completely uniform results on multiple parts over a period of time. At Pegrex we have two Acton VB5 deburring machines and a drying machine. Once items have been vibro deburred we can offer a range of finishing media for clients to choose from, including traditional paint and options like polyester powder coating.
At the heart of the service provided by Pegrex is the fact that the range of skills and facilities we offer enables us to put together a bespoke, detailed plan for each and every client. We've been doing this for 70 years now and, in that time, we've built up a wealth of engineering experience which we combine with the latest technology to deliver the very best results.
In addition to the work with machines – such as vibro deburring – we employ a team of expert silver smiths able to provide the very best hand finishing for clients such as those in the jewellery sector for whom aesthetic appeal is the most important factor. Our unique combination of services means that we can deliver the niche, highly specialised requirements that other providers often struggle with.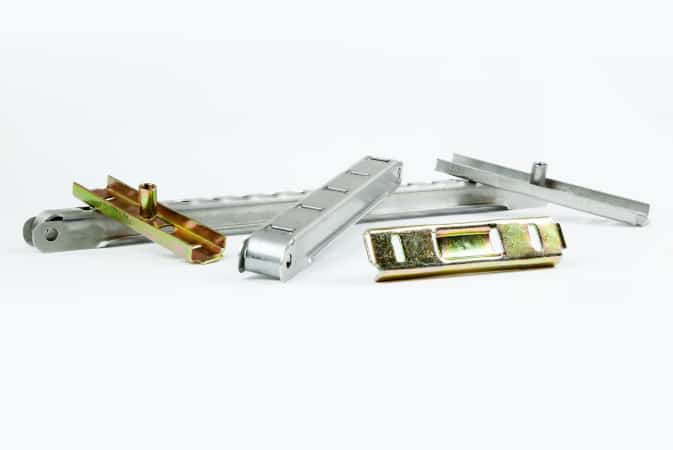 As well as being a NATO certified components supplier we are a BS EN ISO9001:2000 accredited company and have been BSI registered since 1992.
We're located in the Midlands, close to the centre of the UK, and the excellent local transport links enable us to offer a genuinely national service. Our size and experience means we can meet and deliver to extremely tight deadlines and respond quickly to client demand, up to and including offering limited production runs, just in time delivery and full batch traceability.
To enquire about our work in the vibro deburring facilities, or any of the other services we offer, simply call us on +44(0) 121 511 1475, send a fax to
+44 121 511 1474 or email your enquiry to info@pegrex.co.uk.