Clients come to Pegrex for a range of reasons, but probably the first amongst them is the sheer quality of the items we produce
Our Hand Deburring Solution
A lot of this can be put down to the fact we combine traditional engineering skills and practices with the latest in technology.
We also offer a wide range of services from which each client can pick and choose, using us to project manage the entire process of delivering a particular component, or coming to us with an almost completed component which needs finishing via a technique such as hand polishing or hand deburring.
We offer hand finishing services such as hand deburring because we recognise the fact that there are many occasions upon which automated solutions are simply not able to deliver the kind of high quality, luxury finish which our clients demand. This is particularly true for those clients working in sectors such as interior lighting, jewellery and giftware.
The kind of bespoke, designer aesthetics which these clients are looking for can only be delivered via the keen eye and skilled hands of a trained and experienced silversmith, and that's why we've got a team of five craftspeople such as these ready to deliver.
Have A Question? Get in touch:
Hand deburring is a process via which burrs and unfinished or sharp edges on the surface of an item are removed. These are the kind of imperfections that can be left behind by machine processes such as engraving, milling and drilling. Burrs of this kind can spoil the visual appeal of an item, impact on its performance as part of a mechanical component and present a safety risk to anyone handling it.
Hand deburring utilises tools especially made for the job, and the experts at Pegrex can work on delicate items or complex shapes which automated deburring systems wouldn't be able to safely reach. Even if automated deburring is an option, many of our clients prefer the superior finish offered by deburring delivered by our expert artisan silversmiths.
One of the advantages of using our hand deburring facility is that it is just one part of the many project management services we offer. The fact that we can deal with every part of a project from initial design through to delivery means that clients know that the standards for every individual aspect of the project will be kept as high as possible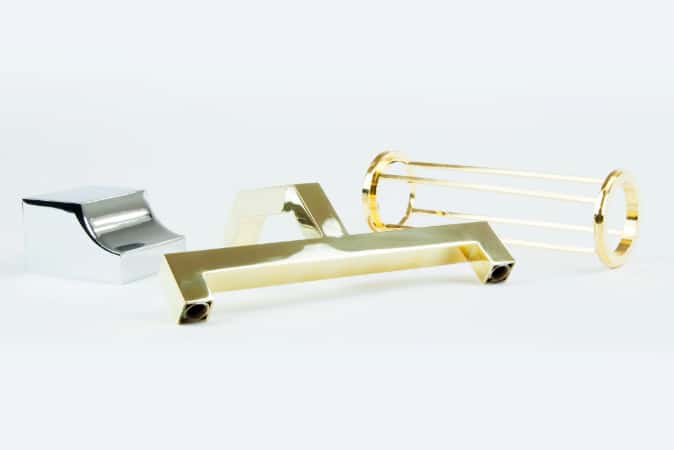 Our credentials include the fact that we are a NATO certified components supplier and a BS EN ISO9001:2000 accredited company, having been BSI registered since 1992, and our unique combination of skills, experience and technology means we are ideally placed to deliver the kind of niche, highly specialised requirements that other providers often struggle with.
We're located in the Midlands, close to the centres of the UK and the excellent local transport links enable us to offer a genuinely national service.
Our size and experience means we can meet and deliver to extremely tight deadlines and respond quickly to client demand, up to and including offering limited production runs, just in time delivery and full batch traceability.
To enquire about our hand deburring facilities or any of the other services we offer, simply call us on +44(0) 121 511 1475, send a fax to +44 121 511 1474 or email your enquiry to info@pegrex.co.uk.