The range of services provided by Pegrex means that we are equally at home working on highly specialised components for the aerospace and defence sectors as we are delivering fine-tuned aesthetic solutions for clients working in giftware and lighting.
Our Lasser Cutting Solution
We've been delivering for clients for more than 70 years.
In that time we've built an unrivalled team of in-house experts, enabling us to consult with clients from the earliest stages and deliver a project from start to finish. In a lot of cases, clients come to Pegrex with a detailed plan and we combine the facilities we offer in order to deliver that plan.
Some of the time, however, the client will have only a rough initial sketch to work from, in which case our in-house team will work with them to manage the project and turn the idea into a design and the design into a reality. In addition, we can reverse engineer solutions from an existing item in cases where plans are not available. The laser cutting we offer is an integral part of this service. Put simply, laser cutting involves the application of a highly focused laser beam onto the surface of the metal to be cut.
The heat generated by the laser is so intense that the metal doesn't simply melt, it vaporises instantly, producing a very fine cut with an extremely smooth finish. The laser cutting process at Pegrex starts with our team of expert designers working with the client in order to create a 3D Computer Aided Design (CAD).
We can do this working either from an existing design or a rough sketch. In some cases the client will come to us with an existing item for which they don't have a working plan, and we can reverse engineer that design, breaking it down into its component parts and creating the plans needed to utilise the facilities we offer.
Have A Question? Get in touch:
The CAD will be created using state of the art Solid Edge software, and this will then be used to control the high precision laser cutting equipment.
If needed we can first create a prototype of the item, which the client can then test for proof of concept and fine tune if necessary, before moving on to larger scale manufacture. The use of state of the art laser cutting technology delivers results which are accurate to within minute fractions of a millimetre and highly complex in nature, and the clean and oxide free nature of the cuts involved means that further finishing is often not required.
We pride ourselves on offering a unique ability to deliver niche, highly demanding and specialised requirements thanks to the fact that we can combine laser cutting with other services such as CNC milling and hand finishing.
Our mix and match offer means that clients can create a bespoke partnership, whether they need full-service project management and consultancy or a specific component delivered to a very tight deadline.
Our laser cutting, just like our other services, can be utilised to deliver finely tuned aesthetic solutions for the giftware and jewellery sectors, at the same time as being another part of the engineering expertise which means that we are a NATO certified components supplier.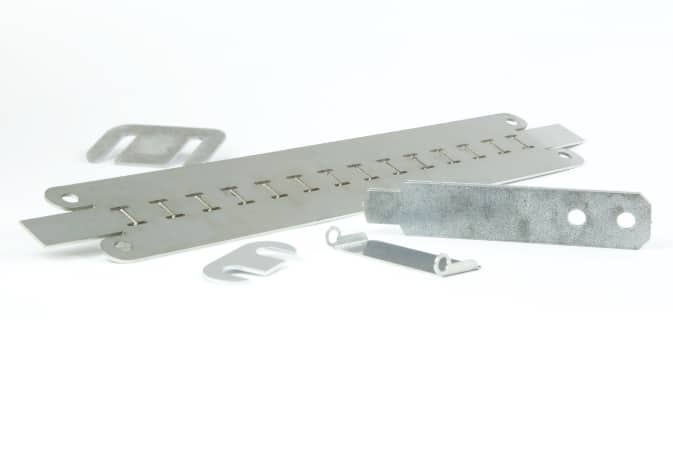 Pegrex is a BS EN ISO9001:2000 accredited company and has been BSI registered since 1992. All of the components we supply are manufactured to these stringent quality standards. We're located in the Midlands, close to the centres of the UK and the excellent local transport links enable us to offer a genuinely national service.
Our size and experience means we can meet and deliver to extremely tight deadlines and respond quickly to client demand, up to and including offering limited production runs, just in time delivery and full batch traceability.
Our laser cutting, just like our other services, can be utilised to deliver finely tuned aesthetic solutions for the giftware and jewellery sectors.
To enquire about our work in the laser cutting services, or any of the other services we offer, simply call us on +44(0) 121 511 1475, send a fax to +44 121 511 1474 or email your enquiry to info@pegrex.co.uk.