One of the reasons why clients come back to work with Pegrex time and time again is our incredible attention to detail.
Our Hand Linishing Solution
As well as offering full project management we can hone in on the tiny aspects of an individual job which can make the difference between the final delivery being 'just good enough' or being truly excellent.
Like our clients, the team at Pegrex refuse to settle for any results which are less than truly excellent. Our hand linishing services offer a prime example of this ethos. Linishing is a finishing technique which is widely used in areas such as the automotive sector, as it offers a means of smoothing and flattening the surface of metal.
In particular, it is extremely useful when dealing with a situation in which two pieces of metal have been welded together, and the unsightly join needs to be eradicated. The key to understanding linishing is that it goes beyond simple polishing and works on increasing the flatness of a surface, making it as entirely level and even as possible.
Linishing can be carried out along a number of different planes on the same object, working to deliver the results in three dimensions.
Have A Question? Get in touch:
The hand linishing offered by Pegrex is carried out by our team of experienced and highly skilled silversmiths. These expert craftspeople have the kind of keen eye and skilled hand needed to deliver the aesthetically pleasing results demanded by clients in sectors such as jewellery, giftware and interior light fittings. When dealing with particular metals such as aluminium, for example, hand linishing can be used to create a distinctive and highly appealing matt texture with a pleasing satin-like appearance.
Our hand linishing expertise is such that we can work with the client to decide exactly what kind of finish they are looking for, and then combine hand linishing with hand polishing and hand deburring to deliver that finish with complete precision.
The key to the full-service offer provided by Pegrex is that the hand linishing we provide is just one of a wide range of facilities which clients can pick and choose from. If clients come to us with just the vaguest initial idea we can work with them to turn that idea into a fully realised Computer Aided Design (CAD) and then use that design to make the item in question a reality. This might include accessing CNC milling and press braking, for example, as well as the traditional hand finishing skills which we offer. Our project management experience is such that we can tailor a package which is ideally suited to each and every project.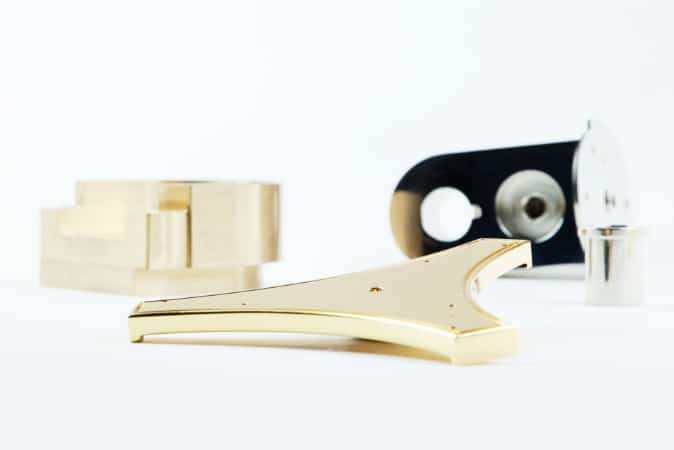 Our credentials include the fact that we are a NATO certified components supplier and a BS EN ISO9001:2000 accredited company, having been BSI registered since 1992, and our unique combination of skills, experience and technology means we are ideally placed to deliver the kind of niche, highly specialised requirements that other providers often struggle with.
We're located in the Midlands, close to the centres of the UK and the excellent local transport links enable us to offer a genuinely national service.
Our size and experience means we can meet and deliver to extremely tight deadlines and respond quickly to client demand, up to and including offering limited production runs, just in time delivery and full batch traceability.
To enquire about our hand linishing facilities, or any of the other services we offer, simply call us on +44(0) 121 511 1475, send a fax to +44 121 511 1474 or email your enquiry to info@pegrex.co.uk.